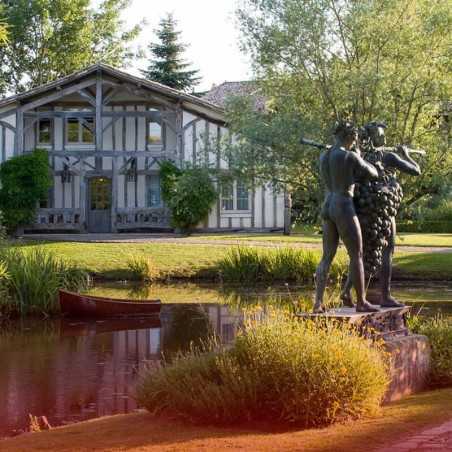  
Gourmet Getaway - Les sources de caudalie
Gourmet Getaway - Les Sources de Caudalie
Welcome to this friendly and lively place that plunges you right into the atmosphere of a country inn as we like it.
Awarded two stars in the Michelin Guide, the restaurant welcomes you for an immersion in the Graves vineyard, in the universe of chef Nicolas Masse.
Through a precise cuisine focused on the product, take the time to enter a parenthesis, that of a simple, authentic, peaceful life between Earth and Art of Vines.
In the plate, tasty and greedy dishes, seasonal products, vegetables of yesteryear that the chef Pierre Frindel likes to cook. Great classics of family cooking with a twist of discovery.
Data sheet
Flight departing from:

Aéroport de Biarritz Parme
FAQs
Quelle est la différence entre un hélicoptère à turbine ou à piston ?

Un hélicoptère à turbine garantie une sécurité maximale. 
4 other products in the same category: