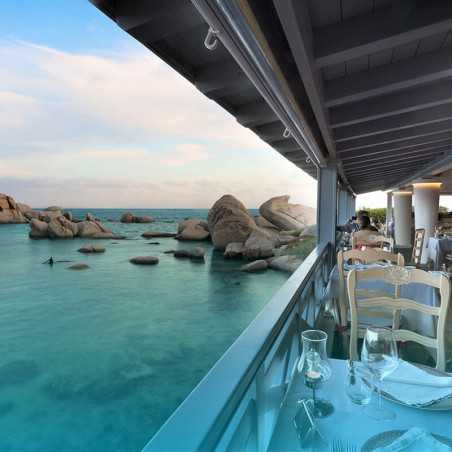  
Gourmet Getaway - Hôyel & Spa des Pêcheurs
Gourmet Getaway - Hôtel Spa des Pêcheurs
Let yourself be seduced by the restaurant on the beach with an enchanting view of the crystal clear turquoise waters of the Lavezzi archipelago.
A casual-chic environment that envelops guests in a welcoming and refined atmosphere, ideal for light outdoor lunches and unforgettable aperitifs.
Antica Pesa Mare offers a typically summery cuisine with Mediterranean flavors, simple and light, where the excellence of local ingredients meets a refined attention to detail.
FAQs
Quelle est la différence entre un hélicoptère à turbine ou à piston ?

Un hélicoptère à turbine garantie une sécurité maximale. 
4 other products in the same category: