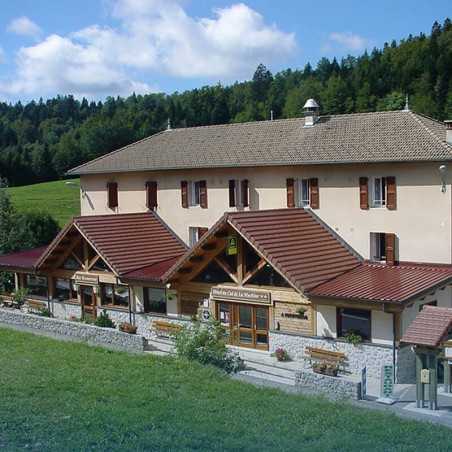  
Gourmet Getaway - Du Col de la Machine
Gourmet Getaway - Du Col de la Machine St Jean en Royans
Access to the best restaurants in the Rhône Alpes region.
Jet Systems allows you to reach an isolated restaurant difficult to access in a few minutes from the airport of Valence Chabeuil.  
A house full of history. A refined dining room with a hushed atmosphere and a beautiful terrace.
In the image of the establishment and the Faravellon family, the cuisine is cheerful and warm.
In total harmony, the two chefs propose tasty traditional recipes and revisited Dauphiné specialties.
FAQs
Quelle est la différence entre un hélicoptère à turbine ou à piston ?

Un hélicoptère à turbine garantie une sécurité maximale. 

Quel est le temps d'attente du pilote sur place ?

L'offre comprend deux heures d'attente du pilote pendant votre déjeuner.
4 other products in the same category: