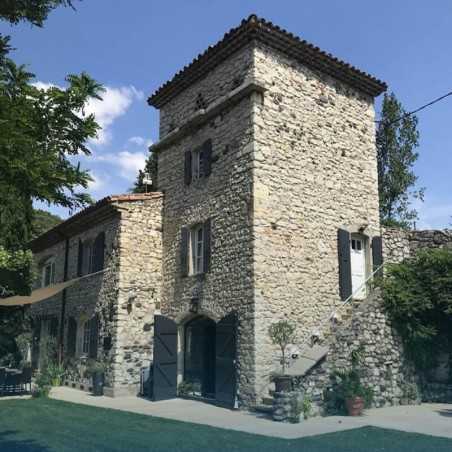  
Gourmet Getaway - Hôtel La Cardinale
Gourmet Getaway - Hotel La Cardinale Le Pouzin
Access to the best restaurants in the Rhône Alpes region.
Jet Systems allows you to reach a remote restaurant difficult to access in a few minutes from the airport of Valence Chabeuil.  
The charm of French homes and cuisine await you to spend some delicious moments.
La Cardinale is nestled in a huge park at the foot of the Ardèche mountains overlooking the Rhone Valley, a breathtaking view.
In the bright and cozy restaurant, you can enjoy a cuisine that reflects the sunny region of the Rhone Valley.
All dishes are prepared with local ingredients and products.
FAQs
Quelle est la différence entre un hélicoptère à turbine ou à piston ?

Un hélicoptère à turbine garantie une sécurité maximale. 

Quel est le temps d'attente du pilote sur place ?

L'offre comprend deux heures d'attente du pilote pendant votre déjeuner.
4 other products in the same category: