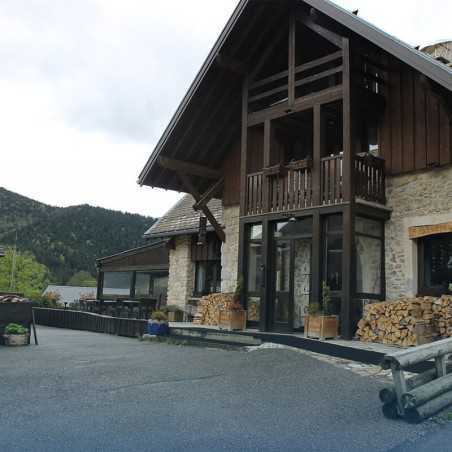  
Gourmet Getaway - La Grange
Gourmet Getaway - La Grange Sappey en Chartreuse
Access to the best restaurants in the Rhône Alpes region.
Jet Systems allows you to reach an isolated restaurant difficult to access in a few minutes from the airport of Valence Chabeuil.  
The restaurant La Grange located in the middle of the forest of Sappey en Chartreuse proposes you to come to taste a home-made mountain meal.
Accompanied by a good wine from Savoie or the Grésivaudan Valley, all in a warm and authentic atmosphere facing Chamechaude.
In summer or in winter, the menu evolves according to the seasons with the flavors and the authenticity of traditional recipes revisited. 
FAQs
Quelle est la différence entre un hélicoptère à turbine ou à piston ?

Un hélicoptère à turbine garantie une sécurité maximale. 

Quel est le temps d'attente du pilote sur place ?

L'offre comprend deux heures d'attente du pilote pendant votre déjeuner.
4 other products in the same category: