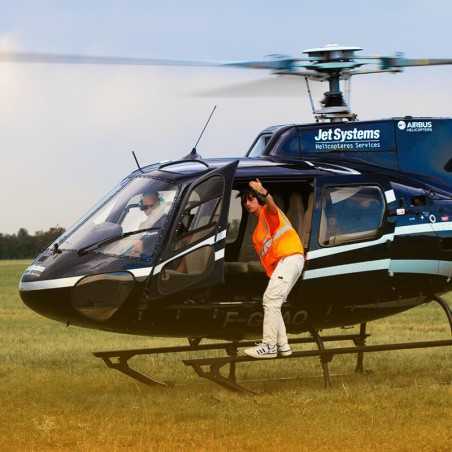  
First Flight - Gap Tallard
Treat yourself to an unforgettable panoramic flight in the air by helicopter in the region
Provence-Alpes-Côte d'Azur region!
Course of your helicopter flight
On your arrival, you will be welcomed at the Gap Tallard airfield by your pilot who will be happy to show you the region in a different way!
A briefing will be given before takeoff: safety instructions and the progress of your activity.
Discovery circuit around the Gap Tallard Aerodrome (about 10 minutes of flight)
The circuit "discovery" will allow you to discover the unique sensations of the flight in helicopter and to take height with an impregnable panorama on Tallard, the basin Gapençais and all the surrounding mountainous massifs.
FAQs
Quelle est la différence entre un hélicoptère à turbine ou à piston ?

Un hélicoptère à turbine garantie une sécurité maximale.