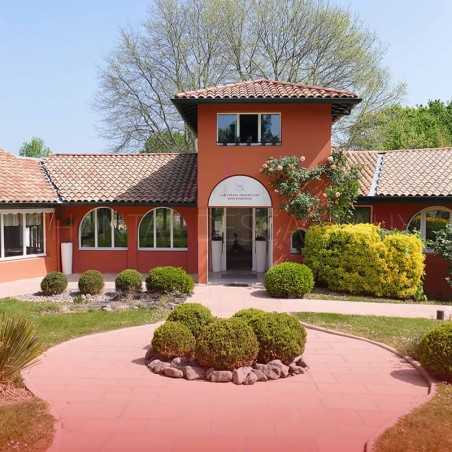  
Gourmet Getaway - Table des Frères Ibarboure
Héli Restaurant - Table des Frères Ibarboure
Michelin-starred gastronomic restaurant in a peaceful haven located in Bidart, near Biarritz, an elegant seaside town on the Basque coast.
Live a memorable culinary experience with a 4 hands cooking, carried by the Xabi brothers.
In a privileged setting in the middle of nature, in an 18th century Basque house.
We invite you to a moment of conviviality in a hushed and intimate setting.
Data sheet
Flight departing from:

Aéroport de Biarritz Parme
FAQs
Quelle est la différence entre un hélicoptère à turbine ou à piston ?

Un hélicoptère à turbine garantie une sécurité maximale. 
4 other products in the same category: