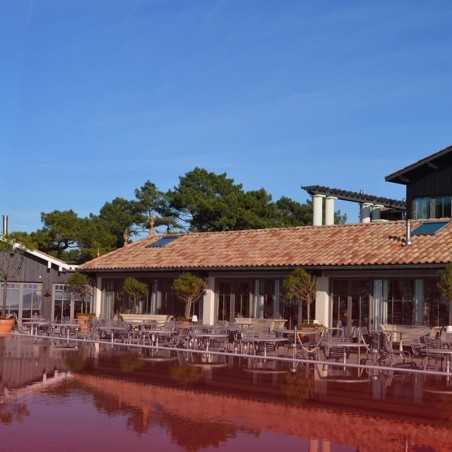  
Gourmet Getaway - La Corniche
Gourmet Getaway - La Corniche
La Corniche offers spectacular views of the Dune du Pilat, Cap Ferret, Banc d'Arguin and the Atlantic Ocean.
Thanks to its privileged location a few steps from the port, the best catches are directly on the restaurant's menu, for an authentic culinary experience.
Chef Jean-Marie Le Guen, who has worked for renowned restaurants, has developed close relationships with local fishermen, producers and artisans.
Seafood platter, lobster, precious fish
Data sheet
Flight departing from:

Aéroport de Biarritz Parme
FAQs
Quelle est la différence entre un hélicoptère à turbine ou à piston ?

Un hélicoptère à turbine garantie une sécurité maximale. 
4 other products in the same category: