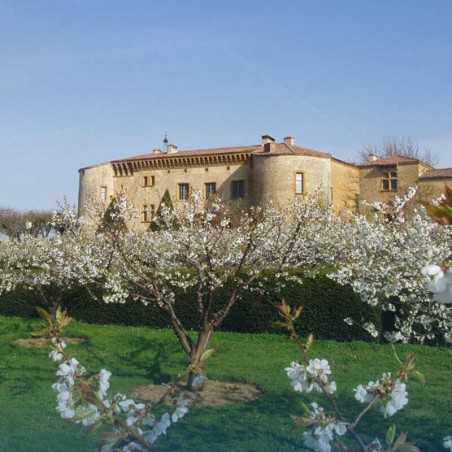  
Gourmet Getaway - Château de Bagnols
Gourmet Getaway - Château de Bagnols Bagnols
Access to the best restaurants in the Rhône Alpes region.
Jet Systems allows you to reach an isolated restaurant difficult to access in a few minutes from the airport of Valence Chabeuil.  
Behind the age-old walls of the Château de Bagnols floats a modern perfume, straight out of the kitchens of Jean-Alexandre Ouaratta.
His talent has rubbed shoulders with the greatest houses before finding its consecration in this historic place.
As sure as the setting is solid, as creative as the atmosphere is inspiring, the chef passes, with the mastery of an accomplished craftsman, from a gastronomic score to the bistronomic exercise, making the restaurant 1217 or the Café du Château a new living heritage.
FAQs
Quelle est la différence entre un hélicoptère à turbine ou à piston ?

Un hélicoptère à turbine garantie une sécurité maximale. 

Quel est le temps d'attente du pilote sur place ?

L'offre comprend deux heures d'attente du pilote pendant votre déjeuner.
4 other products in the same category: