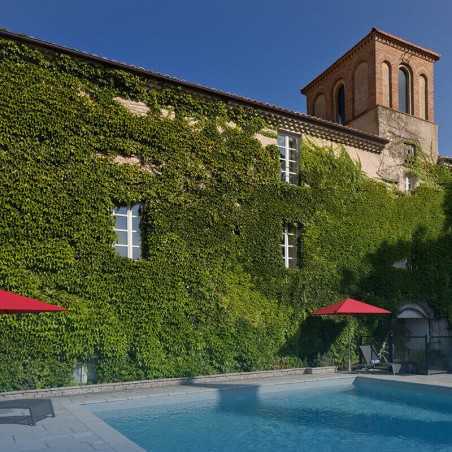  
Gourmet Getaway - Domaine du Colombier
Gourmet Getaway - Domaine du Colombier Malataverne
Access to the best restaurants in the Rhône Alpes region.
Jet Systems allows you to reach an isolated restaurant difficult to access in a few minutes from the airport of Valence Chabeuil.  
On the ruins of a monastic hermitage, this restaurant with its vaulted and contemporary rooms and its delightful terrace is most soothing.
As for the cuisine, fine and anchored in its time, it delights the taste buds.
The chef, Cyril Fressac, offers a generous and creative cuisine where the star is the product.
FAQs
Quelle est la différence entre un hélicoptère à turbine ou à piston ?

Un hélicoptère à turbine garantie une sécurité maximale. 
4 other products in the same category: