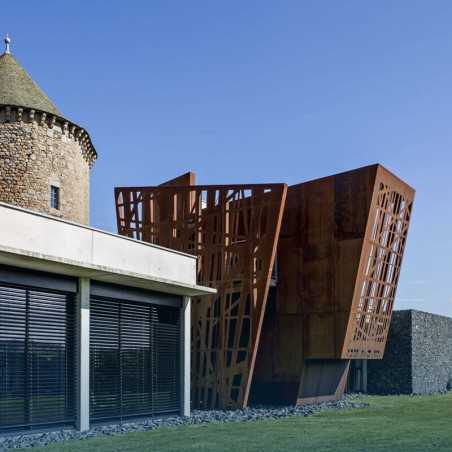  
Gourmet Getaway - Serge Vieira
Gourmet Getaway - Serge Vieira Chaudes-Aigues
Access to the best restaurants in the Rhône Alpes region.


Jet Systems allows you to reach an isolated restaurant difficult to access in a few minutes from the airport of Valence Chabeuil.  
Since 2009, Serge Vieira, Bocuse d'Or 2005 and young Michelin starred chef, invites you in his restaurant, to discover an ultra-modern setting where the material is queen.
The respect of the place and the environment plunges you into a unique universe, partly underground, where the architecture of the restaurant and the rooms allows you to discover a nature at 180°.
FAQs
Quelle est la différence entre un hélicoptère à turbine ou à piston ?

Un hélicoptère à turbine garantie une sécurité maximale. 
4 other products in the same category: