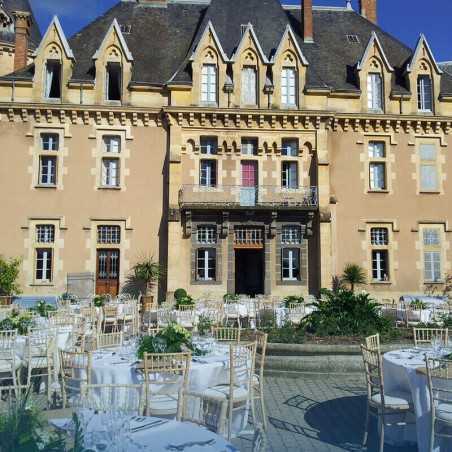  
Gourmet Getaway - Château d'Urbilhac
Gourmet Getaway - Château d'Urbilhac  Lamastre
Access to the best restaurants in the Rhône Alpes region.
Jet Systems allows you to reach an isolated restaurant difficult to access in a few minutes from the airport of Valence Chabeuil.  
Family recipes with multiple flavors that will make your mouth water!
 Part of their vegetables are grown in the kitchen garden, which allows them to have seasonal, fresh, and organic vegetables.
In autumn, the nature that surrounds the domain offers the opportunity to pick porcini mushrooms and chestnuts, which allows the creation of various recipes with mountain flavors.
FAQs
Quelle est la différence entre un hélicoptère à turbine ou à piston ?

Un hélicoptère à turbine garantie une sécurité maximale. 

Quel est le temps d'attente du pilote sur place ?

L'offre comprend deux heures d'attente du pilote pendant votre déjeuner.
4 other products in the same category: