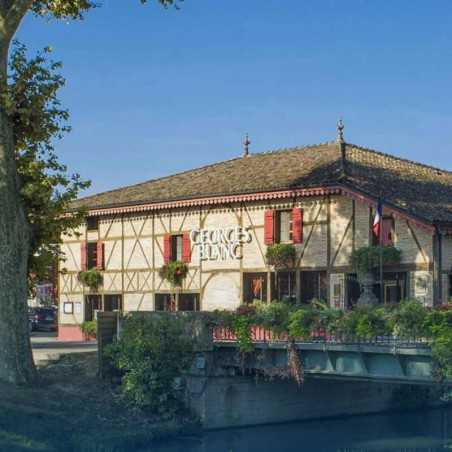  
Gourmet Getaway - Georges Blanc
Gourmet Getaway - Georges Blanc Vonnas
Access to the best restaurants in the Rhône Alpes region.
Jet Systems allows you to reach an isolated and difficult to reach restaurant in a few minutes from Valence Chabeuil airport.  
Georges Blanc has become one of the best ambassadors of French gastronomy, offering a cuisine that combines revisited tradition and creation based on high quality products according to the seasons.
His cuisine is a reflection of his personality and sensitivity.
His cuisine reflects his personality and sensitivity, and his passion for his native region.
He likes to use the emblematic poultry of Bresse, to revisit his grandmother's Crêpes Vonnassiennes...
FAQs
Quelle est la différence entre un hélicoptère à turbine ou à piston ?

Un hélicoptère à turbine garantie une sécurité maximale. 

Quel est le temps d'attente du pilote sur place ?

L'offre comprend deux heures d'attente du pilote pendant votre déjeuner.
4 other products in the same category: