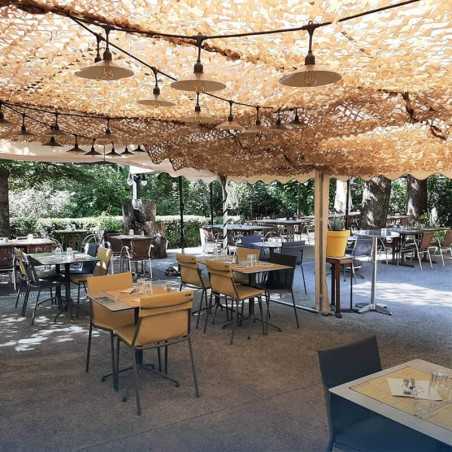  
Gourmet Getaway - Le Caveau
Gourmet Getaway - Le caveau Chatillon en Diois
Access to the best restaurants in the Rhône Alpes region.
Jet Systems allows you to reach an isolated restaurant difficult to access in a few minutes from the airport of Valence Chabeuil.  
Opened in 1990, the restaurant Le Caveau favors local and organic products and ensures a quality supply.
It guarantees the Diois origin of the beef and lamb, since they are chosen directly from local producers.
On a beautiful terrace in the shade of the hundred-year-old chestnut trees, the bistronomic restaurant will make you discover its original culinary knowledge and its wine bar so that you can enjoy a festive and modern atmosphere
FAQs
Quelle est la différence entre un hélicoptère à turbine ou à piston ?

Un hélicoptère à turbine garantie une sécurité maximale. 
4 other products in the same category: