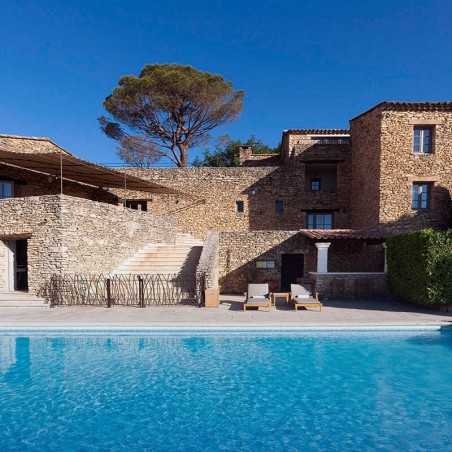  
Gourmet Getaway - Le Mas Des Herbes Blanches
Gourmet Getaway - Le Mas Des Herbes Blanches Joucas
Jet Systems allows you to reach a remote restaurant difficult to access in a few minutes from the airport of Valence Chabeuil.  
The Mas des Herbes Blanches offers a gourmet restaurant.
La Table du Mas has become a reference in regional gastronomy.
At the head of the kitchens of the Mas des Herbes Blanches, Xavier Burelle plays a personal score that echoes the gastronomy of Provence, Nice County and Italy, but also the flavors of the world.
FAQs
Quelle est la différence entre un hélicoptère à turbine ou à piston ?

Un hélicoptère à turbine garantie une sécurité maximale. 
4 other products in the same category: