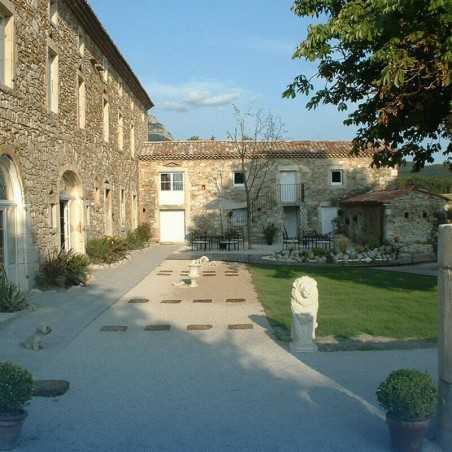  
Gourmet Getaway - Le Prieuré des Sources
Gourmet Getaway - Le Prieuré des Sources - Place called Bouchassagne
Access to the best restaurants in the Rhône Alpes region.
Jet Systems allows you to reach an isolated restaurant difficult to access in a few minutes from the airport of Valence Chabeuil.  
When Jean-Jacques comes back from his vegetable garden, from the market or from his local farmers, a passionate story begins in the kitchen, which will travel to your plate.
It is an invitation to discover the flavors of the South, and the Great South or simply, when it reminds you of the cooking of our ancestors.
FAQs
Quelle est la différence entre un hélicoptère à turbine ou à piston ?

Un hélicoptère à turbine garantie une sécurité maximale. 
4 other products in the same category: