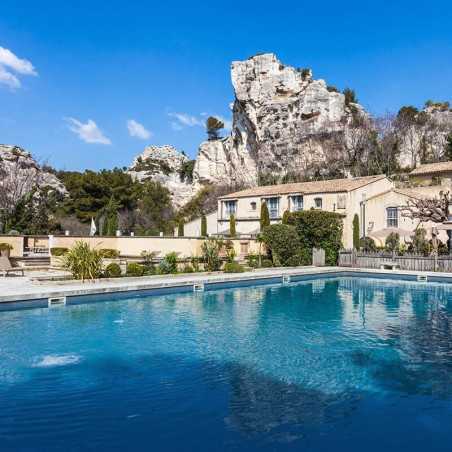  
Gourmet Getaway - L'Oustau de Baumanières
Gourmet Getaway - L'Oustau de Baumanières Les baux de Provence
Access to the best restaurants in the Rhône Alpes region.
Jet Systems allows you to reach an isolated restaurant difficult to access in a few minutes from the airport of Valence Chabeuil.  
The Oustau de Baumanière restaurant shines with its two stars and offers gourmets a fine and authentic gastronomy.
The highlight of which could be the tasting of one of the great vintages from the precious cellar of the domain.
In a fresh and rural setting, the room and the terrace of the Cabro d'Or are ideal for tasting the frank and refined cuisine of the chef Michel Hulin, whose cooking highlights the products of our region.
FAQs
Quelle est la différence entre un hélicoptère à turbine ou à piston ?

Un hélicoptère à turbine garantie une sécurité maximale. 

Quel est le temps d'attente du pilote sur place ?

L'offre comprend deux heures d'attente du pilote pendant votre déjeuner.
4 other products in the same category: