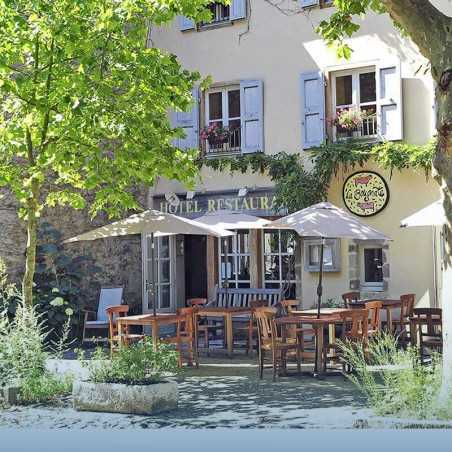  
Gourmet Getway - La Bougnate
Goumet Getaway - La Bougnate Le Vallat
Access to the best restaurants in the Rhône Alpes region.
Jet Systems allows you to reach an isolated restaurant difficult to access in a few minutes from the airport of Valence Chabeuil.  
On the terrace at the foot of the facade covered with Virginia creeper or in the rustic decor of the dining room, you can enjoy a nice local cuisine, concocted with quality in mind.
On the menu, you will always find regional dishes, revisited classics and gourmet desserts!
And the gastronomes amateurs of red meat, will appreciate to know that the rib steaks, the beef tartars and the veal are authentically originating from the Auvergne region. 
FAQs
Quelle est la différence entre un hélicoptère à turbine ou à piston ?

Un hélicoptère à turbine garantie une sécurité maximale. 
4 other products in the same category: