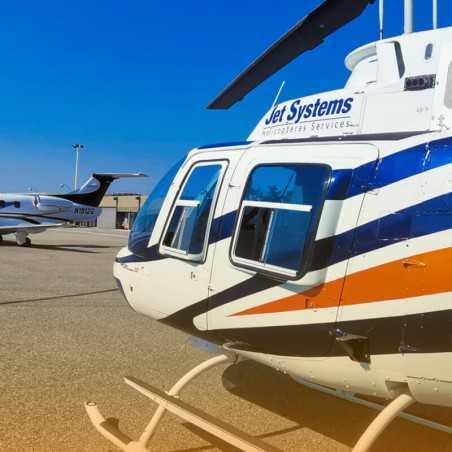  
Initiation to Flying - Gap Tallard - 15 min
15 minutes pre-flight briefing
You are welcomed by an instructor. He explains how a helicopter flies (three axes of movement), the engine (turbine) and the cockpit (controls and instrumentation).
 The vocabulary used is simple and the instructor goes at your pace.
15 or 30 minutes of helicopter piloting in dual control
You are on board the helicopter with the instructor at your side. You put into practice what you have learned during the pre-flight briefing.
That's it: you are flying! You live an unforgettable moment!
You finish your training with a hover flight a few meters above the ground.
15 minutes of post-flight debriefing
Back on the ground after this magical moment, the instructor suggests you exchange your impressions with him. What you liked, your strong points and points to improve. The instructor will also dedicate a certificate to you.
FAQs
Quelle est la différence entre un hélicoptère à turbine ou à piston ?

Un hélicoptère à turbine garantie une sécurité maximale. 
4 other products in the same category: