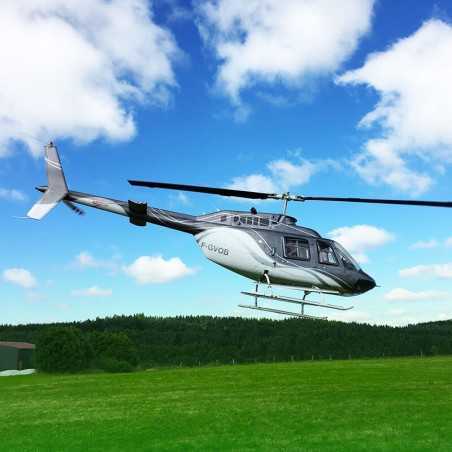  
Panoramic Flight An Exceptional Tour - Issoire

Circuit Must : Flight over the massif of Sansy and natural park of the volcanoes .
Treat yourself to a panoramic flight over the natural park of the Auvergne volcanoes, an unforgettable moment in the air around the chain of Puys listed as World Heritage by UNESCO.
Course of your panoramic helicopter flight.
Upon your arrival, you are welcomed by our team at Helivolcan at the Issoire airfield (last hangar to the south).
After checking your E-ticket, a safety briefing will be given before take-off for your flight in Auvergne.
From the airfield, you will see the city of Issoire.
Then from Champeix to la Bourboule, you will fly over Saint Nectaire, the castle of Murol, the lake Chambon, the troglodyte site of Jonas...
In the northern part, you will fly over the main Puys (Puy de Dôme, de Come, Pariou...).
The flight continues with a passage over the Vulcania Park, with a plunging view on Clermont-Ferrand and then on the Sancy passing by the Tuyères and Sanadoires rocks, the Guéry lake, the Mont Dore and Super-besse before returning to Issoire.
FAQs
Quelle est la différence entre un hélicoptère à turbine ou à piston ?

Un hélicoptère à turbine garantie une sécurité maximale. 
2 other products in the same category: