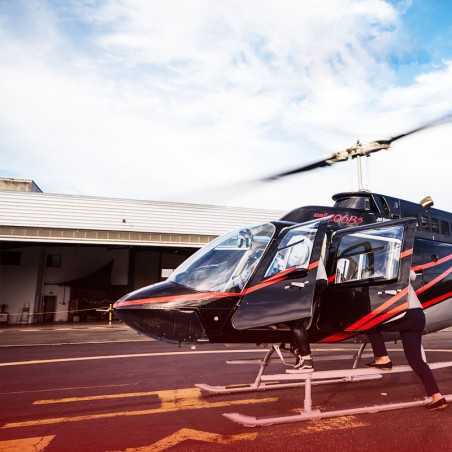  
Panoramic Flight the Miramar - Biarritz
€175.50 per person
Save 10%
Tax included
Treat yourself to an unforgettable sightseeing flight in the air of the Basque coast in the Atlantic Pyrenees (64)
Course of your panoramic helicopter flight
Upon your arrival, you will be welcomed at Biarritz Parma airport by your pilot, who is eager to show you the Basque Country!
A short briefing before takeoff: safety instructions and the progress of your activity.
Circuit Miramar  (about 20 minutes of flight)
Along the coast you will see Edmond Rostand's house: Arnaga and its gardens.
You will then go on to Combo-Les-Bains and the lake of St Pée sur Nivelle, bordering the mountain in a unique green setting.
FAQs
Quelle est la différence entre un hélicoptère à turbine ou à piston ?

Un hélicoptère à turbine garantie une sécurité maximale. 
4 other products in the same category: