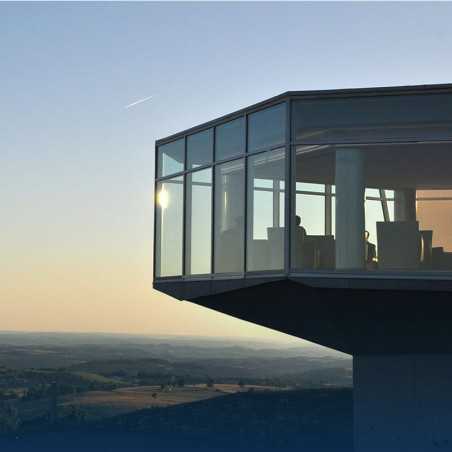  
Gourmet Getaway - Michel Bras
Gourmet Getaway - Michel Bras Laguiole
Access to the best restaurants in the Rhône Alpes region.
Jet Systems allows you to reach an isolated restaurant difficult to access in a few minutes from the airport of Valence Chabeuil.  
Bras is a family on the Aubrac plateau, a suspended place where sky and earth dialogue tirelessly. Sébastien Bras reinvents his cuisine every day.
A cuisine of the moment, the fruit of a permanent ebullition as much as of adjacent creative reflections, which is nourished by an image, a memory of a trip, a stroll in the garden of Lagardelle, a meeting with a passionate person, or quite simply a landscape of Aubrac.
FAQs
Quelle est la différence entre un hélicoptère à turbine ou à piston ?

Un hélicoptère à turbine garantie une sécurité maximale. 
4 other products in the same category: