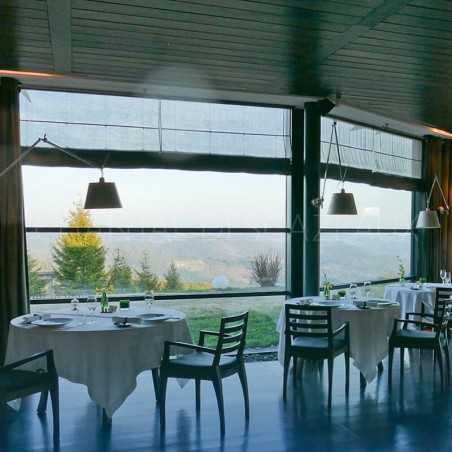  
Gourmet Getaway - Régis et Jacques MARCON
Gourmet Getaway - Régis et Jacques MARCON Saint-Bonnet-le-Froid  
Between Velay and Vivarais, Haute-Loire and Ardèche.


The recipes of the Restaurant Régis et Jacques Marcon are the reflection of this surrounding nature.

Here, everything is punctuated by the four seasons: in spring wild herbs and Saugues lamb.

In summer fruits of the Rhone Valley and blueberries and of course autumn with its mushrooms and game, until the beginning of winter.
FAQs
Quelle est la différence entre un hélicoptère à turbine ou à piston ?

Un hélicoptère à turbine garantie une sécurité maximale. 

Quel est le temps d'attente du pilote sur place ?

L'offre comprend deux heures d'attente du pilote pendant votre déjeuner.
4 other products in the same category: